IM-11-2

Share
Pneumatic Microinjector (Narishige)
Description
Smooth and comfortable pneumatic control for both injecting and holding sides
The IM-11-2 is a pneumatically operated microinjector that allows suction and injection of a microsample with high precision and operability comparable to oil hydraulic injectors. Equipped with a coarse-fine coaxial control knob, the microinjector enables both coarse and fine movement operation. As compared to the existing pneumatic injectors such as the IM-9C, the IM-11-2 has substantially improved on the amount of pressure change per knob rotation, thereby enabling finer and more powerful control.
The IM-11-2 is free from worry about entry of air bubbles into a micropipette when fitting it.
The easy-to-insert fitting mechanism is incorporated in the tubing connection linking the microinjector with the injection holder, thereby making regular care/maintenance so much easier including removal of fragments of broken pipettes.
The IM-11-2 is outfitted with a one-touch pressure relief valve that allows pressure to escape. With the microinjector in the pressure-free condition, shifting the position of the control knob enables volume changes of the syringe inside the microinjector, thereby changing operational responsiveness; a unique feature of the pneumatic microinjector.
Features
Ready-to-use AIR microinjector - No oil required!
Superior performance - Comparable to an oil injector.
Easy to maintain - Push in/out tool-free tube replacement.
User friendly - No more time consuming preparation like adjusting oil levels.
No checking for air bubbles etc. - Simply set the pipette and it's ready to use.
Perfectly controlled air pressure - Large/small movement controls.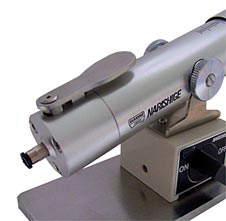 Press release button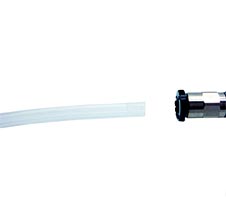 Tool-free replacement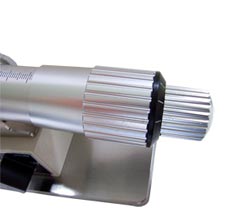 Two movement control
Specifications
Accessories included
Injection Holder (HI-8)
Cleaning Rod
Tubing (ø 2 mm × 1.2 m)
Stainless Steel Plate
O-ring (IMO10)
Silicone Grease
Silicone Rubber Gasket (HI01PK01)
Allen Wrench
Fine Control Knob Cap
Movement range
Plunger 40 mm
Dimensions/Weight
W 167 ~ 214 × D 55 × H 78 mm, 680 g
Consumables
HI01PK01    Silicone Rubber Gasket    (for 2.5 mm; 10 pcs.)
HI-8       Injection Holder      (for IM-11 and IM-11-2)
CT-4    Tubing for ø 2 mm    (ø 2 mm × 1.2 m length)
CT-4-F2    Tubing for ø 2 mm with fittings    ø 2 mm × 1.2 m,  fitting for ø 2 mm; 2 pcs.
IMO10    O-ring    3 pcs.
Notes:
The injection holder (HI-8), does not include the fittings.
The fitting as a single part is NOT sold separately.  The CT-4-F2, which includes a tubing with fittings, is available.
The fittings for IM-11 are made exclusively for IM-11.   Before considering the replacement of your fitting please contact us.